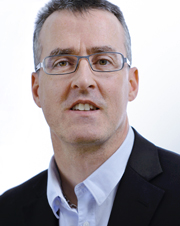 Researcher - Field 1
Regular member
Research interest
Expertise:
Application of electomembrane processes to complex food systems,
Physical Chemistry applied to food transformation,
Membranes/molecules interactions,
Membrane clogging phenomena,
Process engineering.
Research interests:
Electrochemical processes and their impact on bio-food compounds,
Development of novel and eco-design processes or production lines,
The use of pulsed electrical fields for the separation of molecules,
Pairing and optimization of processes.
Food processing and electromembrane processes laboratory
Expertise
Physico-chemistry
proteins
peptides
Green tea polyphenols
colmatage
membranes
électrotechnologies
éco-design
processes
separation
molécules bioactives
jus
Organic acid
lait
Université Laval
Département des sciences des aliments et de nutrition
Pavillon Paul-Comtois, bureau 1403
2425 rue de l'Agriculture
Université Laval
Québec (Québec) G1V 0A6
---
418-656-2131 extension : 407445
Fax : 418-656-3353
laurent.bazinet@fsaa.ulaval.ca
Others links
Development of new processes:
Selective separation according to charge and size of bioactive molecules using membrane filtration electrodialysis. Patent PCT #000337.
Simultaneous enzymatic hydrolysis and seperation of peptides generated by electrodialytic reactor.
Production line for EGCG enriched green tea. Patent US # 7510736
Production of fractions or formulations with proven biological activities:
Protein enriched drink with an effect on glycemic response in vivo.
Peptide factions with in vitro anti cancer, anti oxidative and glucose trapping activities.
Bazinet, L.; Ippersiel, D.; Mahdavi, B. 2004. fractionation of whey protein by bipolar membrane electroacidification. Innovative Food Sciences and Emerging Technology. 5, 17-25.
Poulin, J.-F. ; Amiot, J. ; Bazinet, L. 2006. Simultaneous separation of acid and basic bioactive peptides by Electrodialysis with ultrafiltration membrane. Journal of Biotechnology, 123 (3), 314-328.
Casademont, C.; Pourcelly, G.; Bazinet, L. 2010. Bilayered self-oriented membrane fouling and impact of magnesium on CaCO3 formation during consecutive electrodialysis treatments. Langmuir, 26(2) : 854-859.
Doyen, A.; Beaulieu, L.; Saucier, L.; Pouliot, Y.; Bazinet, L. 2011. Demonstration of in vitro anticancer properties of peptide fractions from a snow crab by-products hydrolysate after separation by electrodialysis with ultrafiltration membranes. Separation and Purification Technology, 78 : 321- 329.
Langevin, M.-E.; Roblet, C.; Moresoli, C.; Ramassamy, C.; Bazinet, L. 2012. Comparative application of pressure- and electrically-driven membrane processes for isolation of bioactive peptides from soy protein hydrolysate. Journal of Membrane Science, In Press.
Ph.D., Food Science, Université Laval, 2000

M.Sc., Food Science, Université Laval, 1994

Agricultural Engineer Diploma, France, 1993
---